Doelgerichtheid en helden.
Waar komt toch dat enthousiasme, bij veel deelnemers en kijkers, vandaan bij (de aanloop naar of in) wedstrijden? Zelfs bij baantjes trekken in een zwembad of het rondjes rijden op een ijsbaan waarbij de deelnemers na een ronde weer op de plaats van vertrek zijn, zien wij dit fenomeen. Zodra er een doel is (geformuleerd) komen veel mensen echt los. Ze gaan er voor of leven mee met degene die alles geeft om dit doel te bereiken. Zonder een doel lijkt dat rondje rijden immers alleen maar vervelend.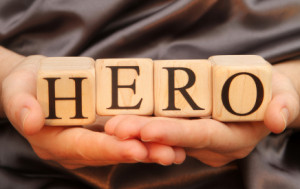 "Helden zijn doorsnee mensen, die een enorme drang hebben een zeker doel te bereiken" aldus hoogleraar Jack Lule. De weg van een held om een doel te bereiken laat ons zien dat de weg erheen vol tegenslagen en obstakels ligt. Maar de held laat ons zien dat opoffering, goedheid en hard werken zin hebben. De held maakt dus de samenleving beter.
Met doelgerichtheid hebben wij (bijna) allemaal iets. Dat is niet verwonderlijk indien dit in het universum, waar wij deel van uit maken, als het ware "ingebakken is".
Twee voorbeelden van "niet meer" doelgerichte helden?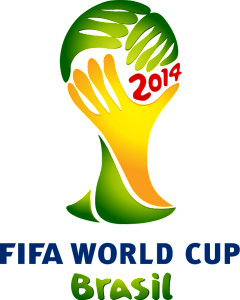 Omtrent top voetballer Suarez in DVHN van 25 juni 2014: "Suárez van held tot hork ………. In Engeland werd een link gelegd met het fenomeen van 'vechten of vluchten' in extreme situaties. Als het rationele denken verliest van het instinct. Bij Suárez krijgt die dierlijke kant meer dan bij anderen de overhand, is de theorie. En dat vertaalt zich in zijn geval in bijten"
"Uruguay rekent weer op het genie Suárez" stond een dag eerder als kop boven een uitgebreid artikel in dezelfde krant en Edwin Winkels vervolgde met vette letters: "RIO DE JANEIRO Luois Suárez torst bij het WK de last van een ganze natie met zich mee. Zijn status is na de zege op Engeland in Uruguay inmiddels goddelijk." Het lijkt erop dat DVNH het goddelijke en dierlijke in de mens benoemt. Twee totaal verschillende werelden?
Even in je eigen universum: Een niet blijvende held?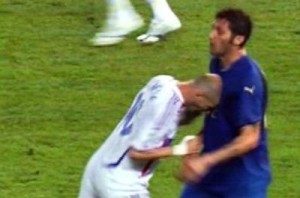 Als iemand niet rationeel doelgericht handelt, zoals de (voorheen) ster voetballer Zinedine Zidane in de 110de minuut van WK-finale in 2006 met een kopstoot naar een tegenstander, dan wordt er gezegd:
In het algemeen door het publiek achteraf: "Wat een domme actie."
"De impulsieve en melancholische geste van Zidane ontrok hem even van zijn doel. ……. Ook Zidane was niet betrokken toen hij de kopstoot gaf, hij zat even in zijn eigen universum" aldus René ten Bos, die hier uitgebreid over reflecteert in "Meedenker uitgelicht. Dus ik ben" van 26 juni 2012. Blijkbaar verwachten mensen in het algemeen, dat iemand die bewust in dit universum handelt, doelgericht handelt. En doet hij dit niet dan is diegene in een "ander universum", in zijn eigen ik?
Maar met een dergelijke (onbewuste?) actie is de glans van het heldendom ook verdwenen.